DOBE FOMIS ELECTRONICS ended the Berlin International Consumer Electronics Show
2023-09-08
From September 1 to September 5, the largest consumer electronics show in Europe, IFA, was held in Berlin, Germany. As a leading brand in gaming accessories, DOBE will bring its latest products to the IFA show; This year's IFA exhibition focuses on a series of advanced materials, technologies, equipment and products in the consumer electronics industry. It attracted more than 2, 000 exhibitors and visitors from more than 140 countries. Targeting the European market.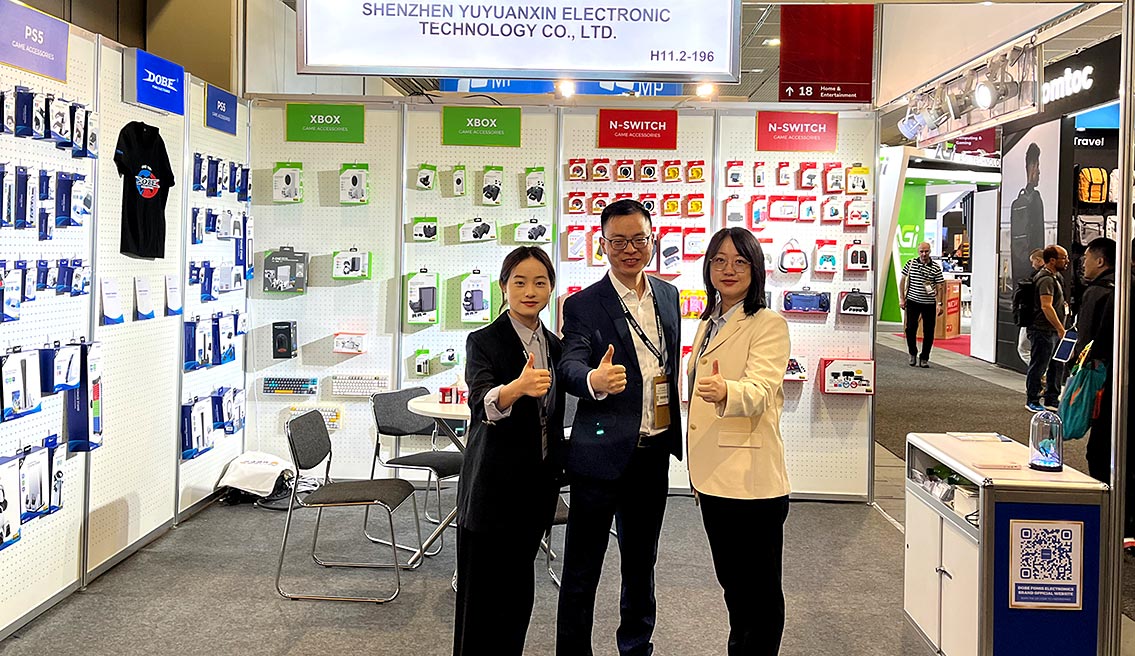 As one of the well-known enterprises in the game accessory industry participating in this exhibition, Shenzhen Yuyuanxin Electronic Technology Co., Ltd. was established in 1999 and is a modern high-tech manufacturer integrating R & D, production and sales. It specializes in the production and sales of branded game consoles (Nintendo, Sony, Microsoft series consoles, etc.) accessories and their derivative products. At present, the company has produced more than 1, 000 kinds of products, leading the game accessory production industry.
We actively contacted and communicated with potential customers at the exhibition site. Through receptions and negotiations, we have established contact with many customers. By demonstrating the features and advantages of the product and answering customer questions, the confidence and interest of customers in the product are enhanced.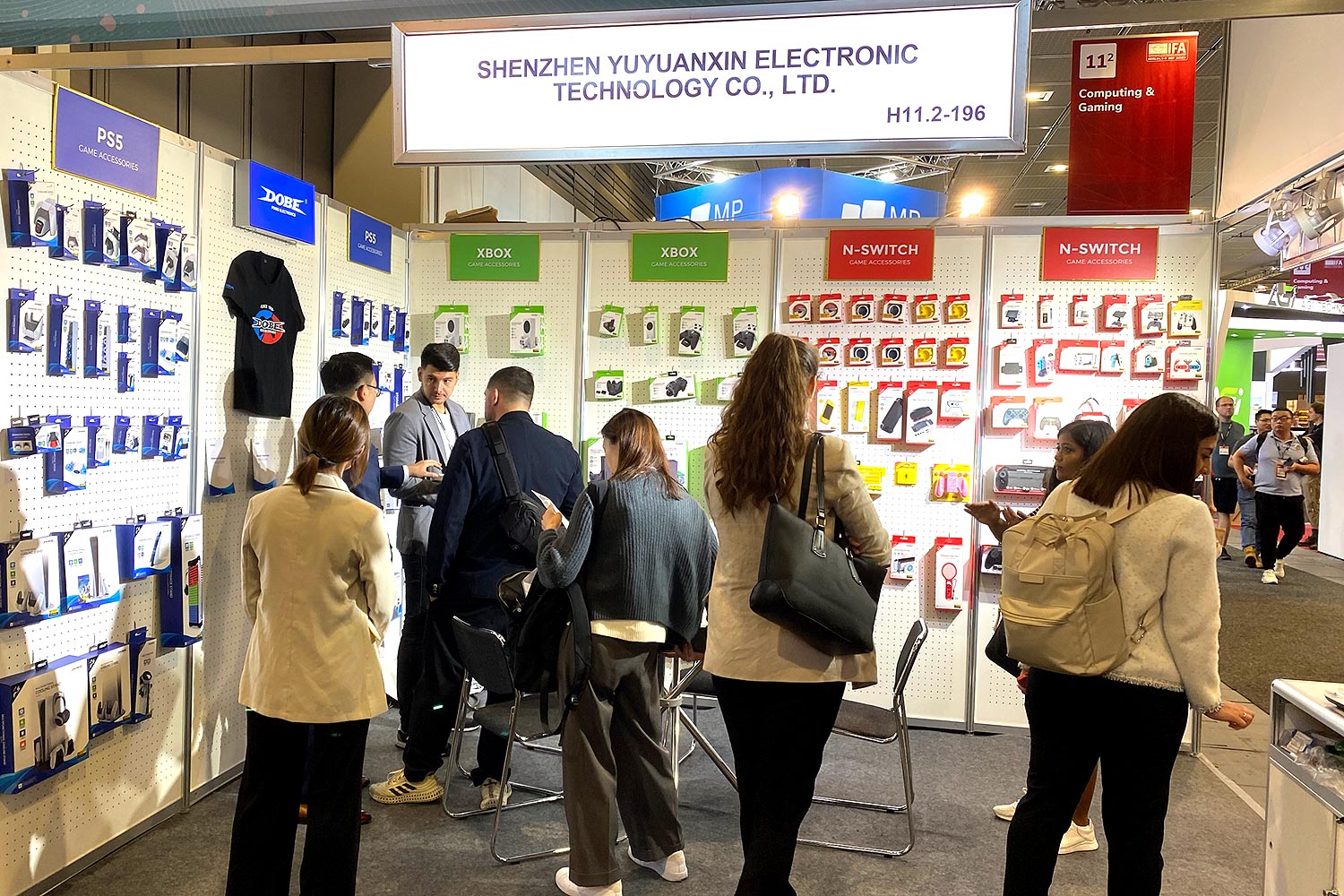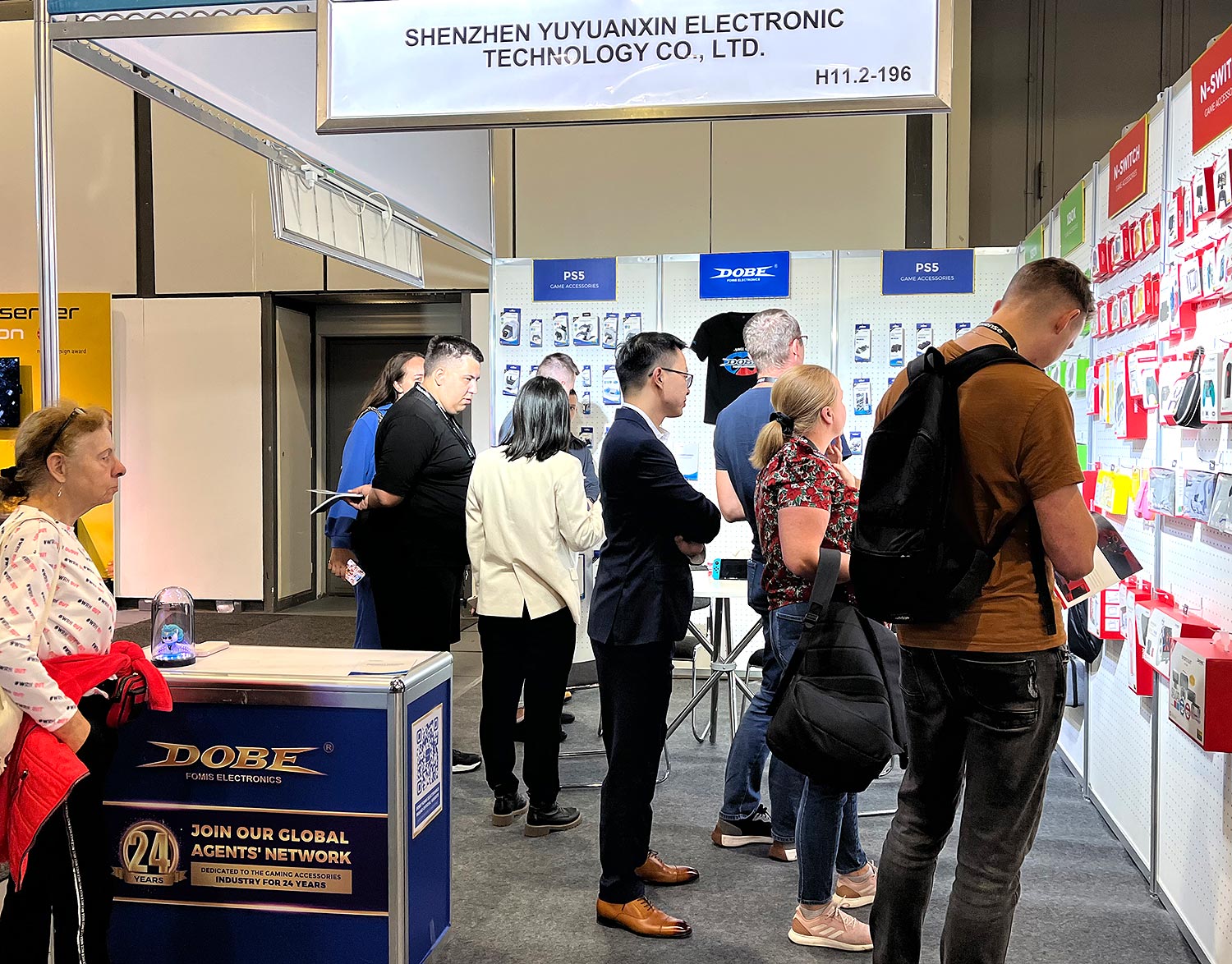 Through the receptions and negotiations on the exhibition site, we not only expanded our business connections but also deepened our customers' recognition and trust in our products. This has positive significance for our future business development and brand promotion. In addition, we have also reached preliminary cooperation intentions with some customers, laying a foundation for future cooperation.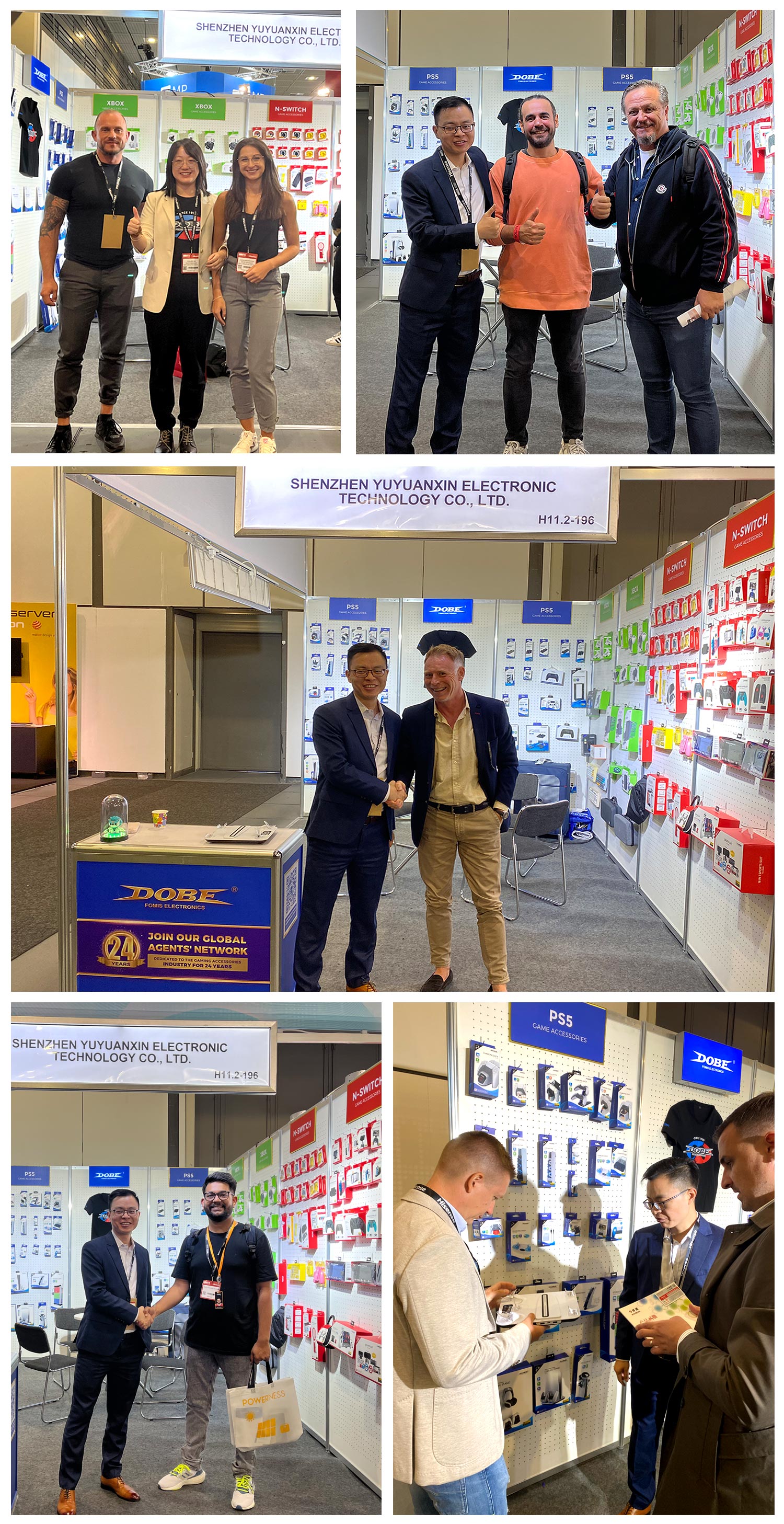 In the future, we will continue to maintain an innovative and progressive attitude, constantly explore new technologies and products to meet customer needs and expectations. We will continue to maintain close contact and cooperation with partners and customers, jointly promote the development and progress of the gaming accessories industry.
Looking Forward to the Future
DOBE FOMIS ELECTRONICS brand will continue to move forward with great efforts, creating more brilliant achievements.