If Sony PlayStation 5 comes, can DOBE accessories be far behind?
2020-06-12
Sony announced the launch of the much-anticipated new-generation game console PlayStation5 at 4:00 a.m. on June 12. The long-rumored PS5 was unveiled immediately afterwards. It is worth mentioning that Sony also launched over 24 new games for next-generation console.
The new PS5 console lives up to expectations. It comes with the normal version with CD-ROM drive and the pure digital version. The two consoles adopt vertical interlayering design, with the black body wrapped in the white housing and the embedded blueish light band at the top glowing indistinctly. The eye-catching streamlined appearance creates a sci-fi experience.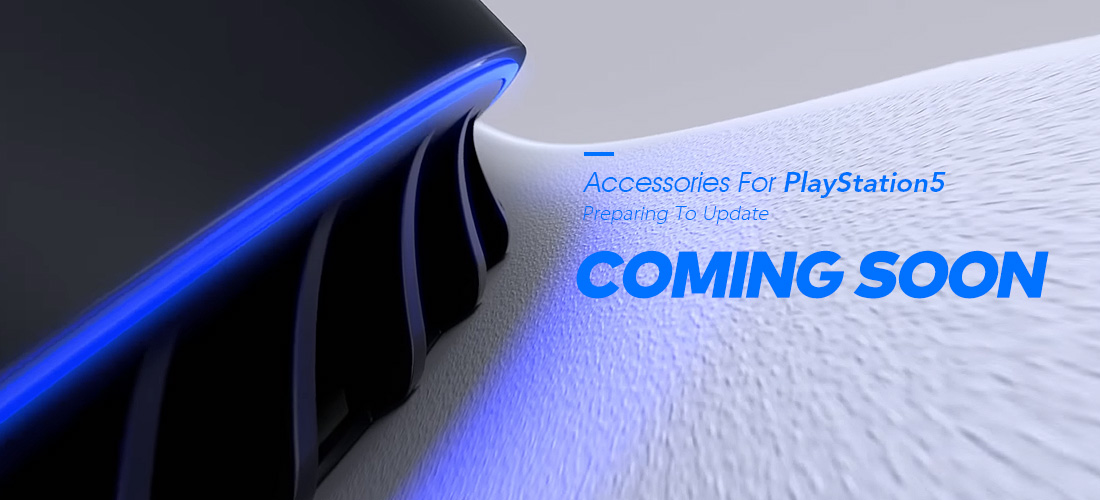 Launched at the same time with Sony PS5 are a cornucopia of new PS5 peripherals, including wireless gamepads, charging dock, high-definition camera and 3D wireless headphones. These products are available in black/white color scheme, and complement with the console. The full range of peripherals will bring an unprecedented rich experience.
[no restrictions for game with SONY PlayStation 5]
According to Sony website, PlayStation 5 players can experience truly lightning-fast loading due to the support of super high-speed SSD, tactile feedback, adaptive triggers and 3D audio for better gaming experience. New-generation PlayStation 5 is an incredibly cool product.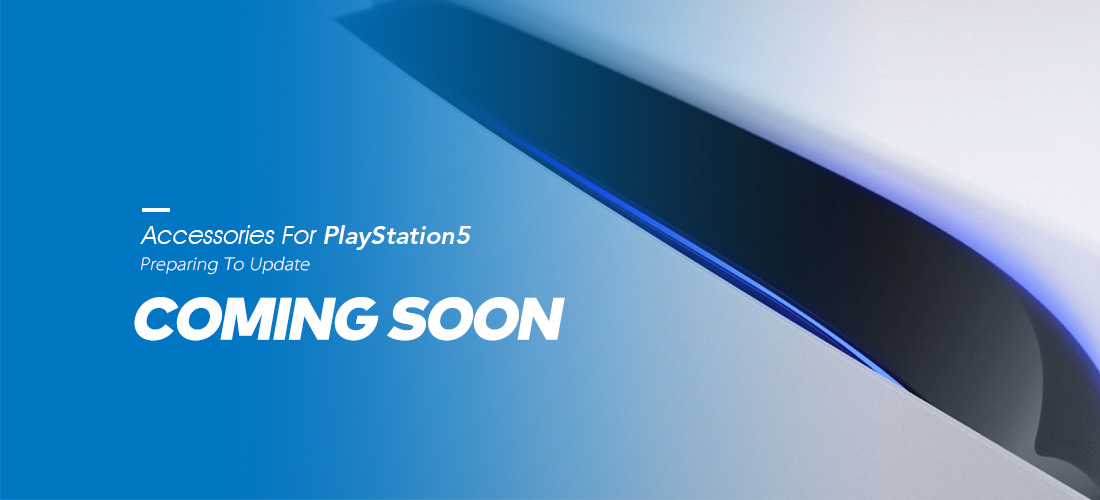 The high-performance SONY PlayStation 5 is sure to raise the bar for related accessories. DOBE, the world-leading brand of medium- and high-end game console accessories, has to be mentioned here. For over two decades, it has produced numerous game console accessories, and obtained over 200 pieces of independently developed patented technology. We aim to create a perfect gaming experience for users. Bearing this concept in mind, we continue to innovate high-standard, high-quality, high-performance accessories for game consoles.
With the advent of PS5, DOBE will launch peripheral accessories, including charging dock for gamepads, cooling system for the console, multifunctional cooling stand, CD storage rack etc... DOBE is committed to bringing a refreshingly new ultimate game experience to players, and satisfying the expectations of the world of games. Follow DOBE for surprises!
(* Statement: part of the material in this article comes from the Internet. If there is any infringement, please contact to delete.)